What's this?...the Gummi Ship is moving by itself back to Bastion?...well ok.......Let's go...forcefully >_>.
We land and well..what do ou know..Merlin's House got raided by some Heartless...Merlin keep up with security, otherwise you wouldn't of got raided!!!!
Anyways...Merlin says he's summoned us, once again anyways.....he found...a book?...wait Pooh's storybook!!! well Merlin disappears finding Leon and the others...as for Sora...GO INSIDE THE STORYBOOK!!!!...Donald has it....
Weeeeeeeeeeee....mini-Sora...now there is only one place you can go, the first one on your left.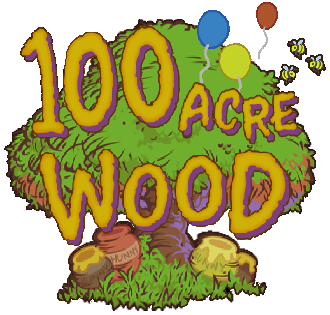 Ok first before talking to Pooh get all the treasure in the area, then talk to him.
We have a some talk to Pooh, until...what the?...Pooh froze and you...went out...of the storybook...ok??...what the?....what troubles brewing!!!....Time to fight some weak Heartless!!!!..Waaa the BOOK!!!...FIGHT THOSE HEARTLESS!!!!
Let's go back to see f Pooh is alright.....ok now back to Pooh's House...and talk to Pooh...and well...he's lost his memoires...mostly all of them including that of Sora's as well...great...but Sora doesn't seem to get it >_>...but needing Merlin's help instead...ok?
Back at Bastion Merlin asks about the book, and there we go...now we're in the same page as Sora, anyways..it seems we need to get the pages back in order to repair the damage....great.
Now before we leave Merlin gives us..Ha!!!..SUMMONS!!!...and this one is Chicken Little!!!
We get a short tutorial of summons then...we're off again back in the Gummi Ship..and that's where we leave it folks!!, Seeya Storimes!!!!
Ad blocker interference detected!
Wikia is a free-to-use site that makes money from advertising. We have a modified experience for viewers using ad blockers

Wikia is not accessible if you've made further modifications. Remove the custom ad blocker rule(s) and the page will load as expected.