Time to find Kairi..GO TO TWILIGHT TOWN!!!!!
Upon arriving Vivi calls for help...about Seifer..sandlot?..ok let's go to the Sandlot....
Great...Nobodies.......Time to fight!!!
This battle is a bit hard, the Dusks are no problem but the Berserkers are not, they just relentlessly attack you. Best to attack them then grab their claymore by using then gather them all up if possible then launch major damage on them using mash. Just be careful of the Berserkers...seriously....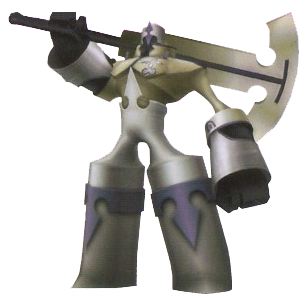 We then hear....about Axel from a cloaked man....ehhh..this is a serious conversation....but ehhh...he's Saix....Sora then wants to jump into the portal then before Saix leaves he talks about Riku...ermmmm Seifer then appears.....errrrrr..........Seifer then gives us a trophy....forcibly then just leaves...hmmm poser.....
Pence then appears and talks about KAIRI!!!..time to go to the station...we get the trophy from before. Upon arriving well Hayner's gang...talks about meeting and well losing Kairi to Axel.....ermmm...just listen to them if you want.....
Hayner's gang then says sorry to Sora..then well the trophy crystals scatter....and then Sora does a Roxas and so does everyone else...ehhh.....waaa...ROXAS!....Ok?.......eh....another gateway?..that's sudden.....Sora's gang say their goodbye and that they'll return soon...and what's this?
Oathkeeper

Ok Stormies....well Sora's gang then has a small talk about the current situation about losing Riku, King and now Kairi....errrrrr...then Hollow Bastion is now full of darkness....great.....(BTW, we won't be going there not until like 2 sections).....Stormies meet me in Halloween Town..NOT HOLLOW BASTION...
SEEYA STORMIES!!!!!
Ad blocker interference detected!
Wikia is a free-to-use site that makes money from advertising. We have a modified experience for viewers using ad blockers

Wikia is not accessible if you've made further modifications. Remove the custom ad blocker rule(s) and the page will load as expected.