LA:Well..that's another walkthrough done eh?...uhhhh wished Lenalee was here...
A Production Staff Member:You lllllllllike her..
LA:URUSAI!!!!!..and don't roll your tongue out like that....
<Production Staff snickers>
LA:Grrrrrr!
Production Staff:Aye!
LA:Anyways....I know what you guys are gonna say...
Production Staff:What?
LA:Whether you're fired or not...
<Production Staff members minds: "Crud I better not", "Listens to Towa no Kizuna", "*sleeping*", "snoring">
LA:Well depends whether I will make another one.
One of the Production Staff:Will you..Towa no Kizuna....
LA:Hmmm..depends on the future and Towa no Kizuna!?!?..did you go through my music!!?!?!?!
One of the Production Staff:EEEEhhhhh...umm....no.
<LA leers to the Production Staff member>
LA:Baka......anyways one thing that was good about this walkthrough was that stellar guests, serious guys you did well on that, however your antics around the guests were...
Production Staff:Great?
LA:UNACCEPTABLE!!!!!..
Production Staff:Ayeee.....
LA:That's why I called back Erza, my bodyguard to deal your punishment...
Production Staff:AYeEeEE!?!?!?!....
<Production Staff panics>
LA:Ohh forgot if I do make another one, yeah no one here will be fired, Erza!~!
Erza:My pleasure LA and thanks for joining Fairy Tail!
LA:No prob...now..See ya Stormies!!!!!
Erza:"I've heard you've been causing trouble again. Even if Master forgives you, I won't."
<Production Staff panics>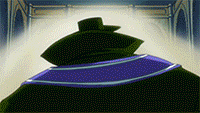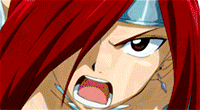 <After an hour>
<Production Staff are all knocked down>
Credits
Creator - LegendAqua
Producer- LegendAqua
Director - LegendAqua
Production Staff
-*** *******
**** ******
******* ********
****** ********
**** ********
****** *****
******** **
Guest Allocator - ******* ******
-***** *********
***** ********
***** ********
-****** *******
**** *****
Note maker -***** *********
Adviser -LegendAqua
Japanese Translator -LegendAqua
Guests
Tohsaka Rin from the Fate/stay series
Renji Abarai from Bleach
Sebastian Michaelis from Kuroshitsuji
Lightning Farron from Final Fantasy XIII
Tōshirō Hitsugaya from Bleach
L from the Death Note series
Lucy Heartfilia and Happy from Fairy Tail
Lenalee Lee from D.Gray Man.
Excalibur from Soul Eater
Yu Kanda (Bodyguard) from D.Gray Man.
Erza Scarlet (Bodyguard) from Fairy Tail.

FROM THE LA WALKTHROUGH DEPARTMENT, "HOPE YOU HAD A GREAT WALKTHROUGH AND AYE, SIR!!!!!!!.".
Ad blocker interference detected!
Wikia is a free-to-use site that makes money from advertising. We have a modified experience for viewers using ad blockers

Wikia is not accessible if you've made further modifications. Remove the custom ad blocker rule(s) and the page will load as expected.