Let's get straight to it again...
Ven finds Mickey then Master Xehanort shows up then Ven gets flashbacks.. then Master Xehanort says his plan for Ven.. yes the Chi-BLADE!!!!!!
He then tells Ven that Eraqus knew this to and now Master Xehanort forces Ven to go to Master Eraqus... then Ven finds himself in Lanes Between and sees Land of Departure...
Stormies go into Land of Departure...
WEEEEEEEEEEEEEEEEEEEEEEEEEEEEEEE on a keyblade gilder ok serious face now...
Ven lands then hesitates.. then in comes Eraqus..then Eraqus says that he is now safe but then Ven retorts that it's his prison.... then verbally lashes out to Eraqus
We then see Eraqus' flashback....ohhh i'll keep the spoilers.. watch for yourself....
See why Eraqus has that scar eh?.....then
What what's this ohhh crap no Eraqus!!!....then
TERRA!!! WHAT?.....TERRA NO DON't DO IT!!!!!!!!!!!!....WHAT ERAQUS NO!!!!!!!!!!!!!!........
TERRA!!! then transports Ven into more safer place...
Note:If you wanna know whats happens find out in Terra's Story....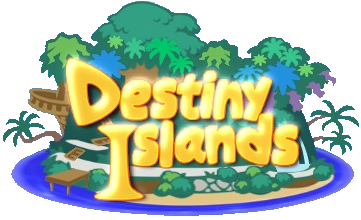 Ven shows up in Destiny Islands and guess who decided to show up..yep that's right..Vanitas shows up and tells that Ven is now perfect to make the X-Blade now.....then Ven has another flashback.....
<SPOILERS SO NO TELLY, YOU WATCH IT>
SO THATS HOW VANITAS WAS BORN!!!!.. Oops Spoiler..hehe....
Vanitas plans to "choke" the life outta Aqua(RRRRRRRRRRRRRRRrrrrr..) and Terra...... Ven swears he'll put an end to this.....and then Ven leaves Destny Islands...
You get Lost Memory
and Xehanort Report 9
Now meet me in the Keyblade Graveyard for the battle of your lives...again..Stormies
Ad blocker interference detected!
Wikia is a free-to-use site that makes money from advertising. We have a modified experience for viewers using ad blockers

Wikia is not accessible if you've made further modifications. Remove the custom ad blocker rule(s) and the page will load as expected.