LA: Yeaaaahh...this actually happened...get over it...hmm..it seems LA forgot to bring Louise along...ok let's do this!!!...another Dive!!!...hmm only 300 of the stars this time... GO!!!!!!!!!!!!!!!
LA: Aaaaand same thing happened...clothes etc...hmm Sleeping worlds...ok. AAAHHH!!!!...talk about eavesdropping blondie....<LA looks back and forth>...
LA: AHHHH!!!!!!
LA: Ummm.. Matsurika what's up with the bio shots...is one of them a chibi???
<Matsurika just stares at LA>
Matsurika: Just watch...
LA: Errr..ok.
Matsurika: Rhyme...Sora.
LA: Time to compile to the blondie Riku...
LA: Ok there's only one way out...GO!!!..fight some dream eaters if you want...
Matsurika: More talk talk...no action
LA: You said i-
<Matsurika hair flips at LA>
LA: Ouch...what was that...ohh dream eaters...and another recipe. Ok you know the deal...make the Dream Eater and whatnot...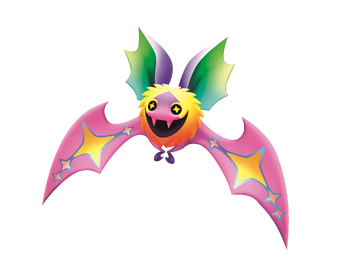 Matsurika: Look a butterfly...
LA: Bat...
Matsurika: The gangsta is here...
LA: Time for a fight???...and errr..black coat...ok???...FIGHT!!!!
<Matsurika pumps her hands up and down with a deadpan look>
LA: YAY!!!!!!...and how did blondie get up there...and no...LA feels...sleee-
Matsurika: Flashback.....Glossarys...
Back to here...no LA is serious...again

Main Hub | Walkthrough:Kingdom Hearts 3D/LegendAqua/Part 2/Riku|The bells are ringing!!!
Ad blocker interference detected!
Wikia is a free-to-use site that makes money from advertising. We have a modified experience for viewers using ad blockers

Wikia is not accessible if you've made further modifications. Remove the custom ad blocker rule(s) and the page will load as expected.