LA:Right anyways...Warp drive to Agrabah then go to the world on your left...I'll seeya there Stormies...
LA:Now once there ummm..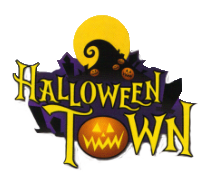 LA..ok new outfits?..
LA:What the?..heartless!!..which aren't attacking?..and smoke??...time to check it ou-
<Sword flies past LA>
LA:HEY WHAT THE????...EH?...YOUR?
???:Yes, it seems so.....
LA:Your me?!?!?!
??:I'm your dark counterpart, I am Lore Äknightfire....
LA:Grrrrr......guess I need to fight you?
Lore:Yes, and once I win, I'll take over the entire WALKTHROUGH!!!!!!!!!
(Erza VS. Erza is then heard playing)
<All the production staff hides>
<Lore brings out a sword and points to Legend>
LA:Grrr...bring it on faker!!!
<LA engulfs hands with magic>
<Legend and Lore both shout before fighting>
Stormfall:Well this is an uncanny meeting, I'll be taking over until LA, LegendAqua has finished fighting Lore...ok let's go....go to the Labs...
Storm:Here's the Master of terror...JACK SKELLINGTON!!!!!...ehhh the doctor??..ok go to the Lab Entryway.
<Hears explosions from LA and LA fighting>
Storm:A heart?...an experiment....Sora unlocks the heart and Jack gives him praise....the experiment becomes..........a failure....guess we're missing some points...guess we need to find Sally.
Storm:Firstly check the doctor bookcase for a Torn Page then time to go to the Graveyard...eh?...the heartless you gotta be
Lore:Kidding me, fastest magic I've seen....
Storm:Right anyways...to the Graveyard, there fight all the Heartless...afterwards Zero finds Sally, Sally gives Jack the Forget-Me-Nots. Sally seems worried about the Heartless dance.
Storm:Now back to the Doctors...until we see a scene with the trick trio eavesdropping on them...great....anyways, the doctor says we need surprise to finish things off
Legend:*gasps* we have a scene with Oogie..not so- *thud* good, GGGGGRRRAAHHHHH!!!
Storm:Now go back to the Graveyard and defeat all the Heartless, there go into the coffin...then talk to the Mayor....
Storm:This game is easy enough, it's memory!!!
Storm:After winning go to the pumpkin to get...Jack in the Box...go back to the doctor now...by going through the door with the pumkin, beat up some Heartless then Fire some contraption to get u back to the Graveyard..the rest you'll know where it is....
Storm:Ok...so....the trick trio nabbed the heart...this ain't good.....I'd suggets you save at the Guillotine Gate...then go back to the Graveyard.
Storm:Hmmm there they are!!!..ok now relit the contraption, from there beat up the Heartless then go to the Hill to "open" the way. Forget about the heartless and go through the gates....jack then realize that it's Oogie was behind this...now time to go up this tower, but first beat up the Heartless to open the door, then GET THE RED TRINITY!!..then lit the contraption then follow the passage to a big door...
LA:BRING IT!!!!
Trick Trio Battle: Lock, Shock and Barrel

HP: Lock 150, Shock 120, Barrel 180
Difficulty: Medium ~ Easy
Fun Rating: *

Strategy:

Storm:Ok here's the deal, beat up one at a time, dodge the others attacks, best to beat up Barrel, then Shock the lastly Lock. Just dodge, heal and hack.

The trick trio apologizes...in a ways...now SAVE then talk to the trick trio, then pull the lever in their room. From there we need to find Oogie's room...
Lore:The same face, the same voice, I see it's uncanny
Legend:That power interests me
Lore:Your very presence disgusts me. It is time I ended this.
<Legend and Lore both do a battle cry before going back into battle>
Storm:Hey hey!, your destroying the place!, ohh I remembered if you didn't get the Red Trinity down below best to switch and get Sora's gang to activate the Red Trinity then go back up to the Evil Playroom, also there is a treasure chest near the bridge area, near the entrance of Oogie's Manor to the left of the bridge after Moonlight Hill. It has the Puppies chest, GET THIS ONE BEFORE FINDING OOGIE'S ROOM!!!!!.
Storm:Now to find Oogie room.....from the Evil Playground outside area, jump to your right, or to be safer, jump from the edge of the bridge as you'll find a hidden-ish section..go through the green door...to him....
Storm:Oogie....just....errr...ok?
Somebody Battle: Oogie Boogie

HP: 450
Difficulty: Easy
Fun Rating: *******

Strategy:

Storm:Ok here the sweet deal, you'll be sent down Oogie's roulette, Oogie will throw some dices at you, attack it if you want to damage Oogie, depending on the numbers, he will attack you in some ways, dodge them with Dodge roll or attack the heartless that will be summoned, there Oogie will allow some buttons to be pressed, go near to Oogie then quickly press the button, so that you and Oogie are in the same section, there you can attack him, just watch out for his swings, he'll then send you back down...and well repeat the process.... <loud explosions are heard>

Storm:Bye bye Oogie...in an insecticide mess...we get Holy Circlet...and Ansem Report 7..now we leave the Manor and errr.....Oogie's...back and he's he's.......
Storm:Ok..now jump down...for the fight.....0.0
Somebody Battle: Oogie Boogie

HP: ???
Difficulty: depends...
Fun Rating: *******

Strategy:

Storm:The aim is to take down those dark blobs which is powering the Giant Oogie, there are about 7 there, the only attacks Oogie does is with his flame cage and dark spore cage, dodge them then attack those blobs, also watch out for any Heartless in the way....another words, this fight is waaaaaaaaaaaaaay different from the rest....

<Legend & Lore both stunned>
Legend:Your not too bad Lore.....
Lore:Is that a compliment...
Legend:Ya'know, we don't need to kill each other, or destroy the production staff's area
Lore:Yeah...that was going *breathes in air* a bit too far....
Legend:Truce?
Lore:Yeah....either way I just wanted a bit of screen time in your walkthrough...
Legend:Really?...then what was all that "I want to take over the entire walkthrough"?
Lore:I like being a bit dramatic alright?
Legend:Fair enough....Storm thanks....I err....Production staff....
<Production staff are knockout due to LA and LA fighting within their vicinity>
Legend:Ayeee.....Lore, thanks I suppose, your a great person, and we got a lot in common..
Lore:NEGA-LEGEND!!
Legend:Right?....seeya soon I suppose Lore!!!
Lore:K!
Legend:Now to finish off this section....well Sora locks the keyhole yay!....and we learn Gravity!. Jack apologizes to Sally...and we get...
Now time to SAVE up in Guillotine Gates then time to fly!!!
Ad blocker interference detected!
Wikia is a free-to-use site that makes money from advertising. We have a modified experience for viewers using ad blockers

Wikia is not accessible if you've made further modifications. Remove the custom ad blocker rule(s) and the page will load as expected.