These are the quotes of Young Xehanort, these are based off of the English Trailer for Kingdom Hearts 3D Dreams Drop Distance, a video that I would place here, but I fear the possibility of it's deletion for no apparent reason. If you want to watch the English Trailer, go to http://www.youtube.com/watch?v=UdQrYSG_cAg&feature=context-shows&list=SL or go to YOUTUBE and search: Kingdom Hearts 3D : English Voices Trailer HD Official English.
if it is not by him or her, then it's not what you're looking for.
Quotes in order from which they appear:
"Hypocrite, you are the one who's made your heart a prison."

"Even if you are not the prisoner." -Speaking at the same time as Vanitas

"How did you get here?" -Speaking to Riku

"By choice or chance, you can not control what you are not aware of, this
wakeless sleep will be your prison, to wander forever."

"That's what we do, put the most precious memories in the back of our minds where
they're safe."

"I don't know how you did it, but you really have found a way to trap darkness
inside your heart, your abyss awaits."

I thought I'd do this blog because there is no quotes for Young Xehanort yet on the Quotes section.
I will put the video here, but I acknowledge that it would be deleted for being a Jpg file, the Admin of this wiki has something against these files. (Why though?)
And lastly a picture of who this blog is done for: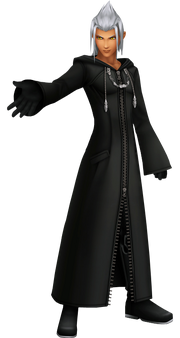 Ad blocker interference detected!
Wikia is a free-to-use site that makes money from advertising. We have a modified experience for viewers using ad blockers

Wikia is not accessible if you've made further modifications. Remove the custom ad blocker rule(s) and the page will load as expected.