Comments

2
LA's Top 10 Weirdest Heartless Designs
Ad blocker interference detected!
Wikia is a free-to-use site that makes money from advertising. We have a modified experience for viewers using ad blockers

Wikia is not accessible if you've made further modifications. Remove the custom ad blocker rule(s) and the page will load as expected.
Time to look at LA's Top 10 Weirdest Heartless Designs
Several rules applies in this Top 10, first they must be Heartless in games LA has played thus Days or any other KH games LA hasn't played won't be on this list. Next and the most obvious one is the Heartless need to qualify is to have the weirdest designs, if it looks too plain or average lookin', it's out, finally Heartless cannot be counted as most of their designs are detailed from the enemy types thus has more chances of being weird.
LA won't be detailing why they are weird, it's all based on the designs...so...yeah.
Sooo without further ado..let's look at the some of LA's Top 10 Weirdest Heartless Designs
Number 10: Tornado Step
Number 9: Minute Bomb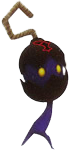 Number 8: Crescendo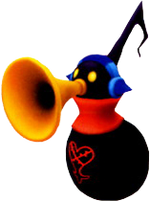 Number 7:Bit Sniper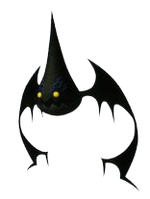 Number 6:Gargoyle Knight & Warrior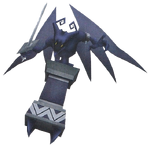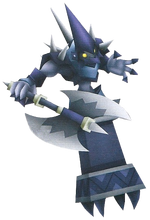 Number 5:Rapid Thruster

Number 4:Creeper Plant
Number 3:Aerial Knocker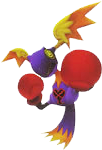 Number 2: Bulky Vendor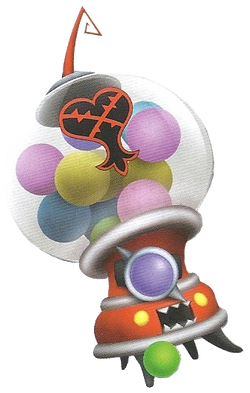 Honorable Mentions
Morning Star
Driller Mole
Aeroplane
Trick Ghost
Hammer Frame
Number 1: Lance Soldier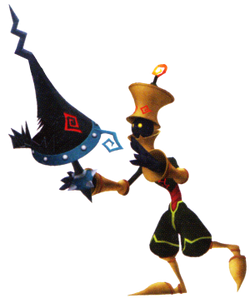 The Deity of Fandom's
Creation Gateway
User Pages
Userpage - Anime and Manga Updates and Reviews (REDUX) - Game Reviews - Movie Reviews - NZ Commercial Knockdowns Reviews - TV series reviews - South Park Reviews Asshole! - Music Reviews - Kingdom Hearts Bosses Reviews - Past Polls - Trials of Legend - Keyblade Cabinet - Deity of Fandom's Rants - Music Parodies - Roleplay Character - Tropes - Talk page
Top 10's
LA's Top 10 WORST Kingdom Hearts Bosses - LA's Top 10 Favourite Kingdom Hearts Bosses - LA's Top 10 Keyblades - LA's Top 10 Nobody Enemies - LA's Top 10 Battle Themes - LA's Top 10 Weirdest Heartless Designs - LA's Top 10 Unversed - LA's Top 10 Enemies that ANNOYS LA TO NO END
Legend's Summit

Summit - Quotes Chamber

Legend's Templates

Talk Bubble Template - Navigation template - Archive Template - Infobox Template‎‎ - Userbox Template - RQ Template - QAA Storage - LA's Anime Schedule

Competitions & Arena's

The Puzzling Aqua - The Quizzling Aqua Arena - The Lenalee Arena

Legend's Fanfic's
Heart of a Legend (Postponed until further notice) - Kingdom Hearts: The Lost Chronicles - Final Fantasy XXVII / Storm - Final Fantasy XXVII-2