Home
Talk

543
1,085pages on
this wiki
Welcome to Le Keyhole!

Ye Olde Kingdom Hearts Fansite where anyone is welcome!

With 1,085 articles and growing, we are a fantastic source of all things related to Kingdom Hearts!

The featured user for February is ArchAngelus, who has made a total of 6,044 edits on The Keyhole! Archie is a fairly new member who has seriously stepped up his game. Ever since the merge took hold Arch has truly dedicated himself to working for the reanimation of this site into a fansite. He's been involved in ever issue that has reared its head and is extremely involved in the recreation process. Arch has also proposed some new ideas for the site. Not only has he become such a good worker but a great friend to many here at the Keyhole. Due to all of this Archie has not only gained a staff position for his efforts but the February 2012 UotM medal! Congrats on your accomplishments and keep up the fantastic work!!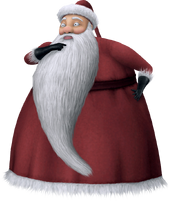 Santa Claus is a character in the Halloween Town world in Kingdom Hearts II and Kingdom Hearts II Final Mix. He is the leader of Christmas Town, and is constantly asked questions about Christmas by Jack Skellington. Jack almost always mispronounces Santa's name as Sandy Claws, leaving Sora and company in a state of confusion. (more....)