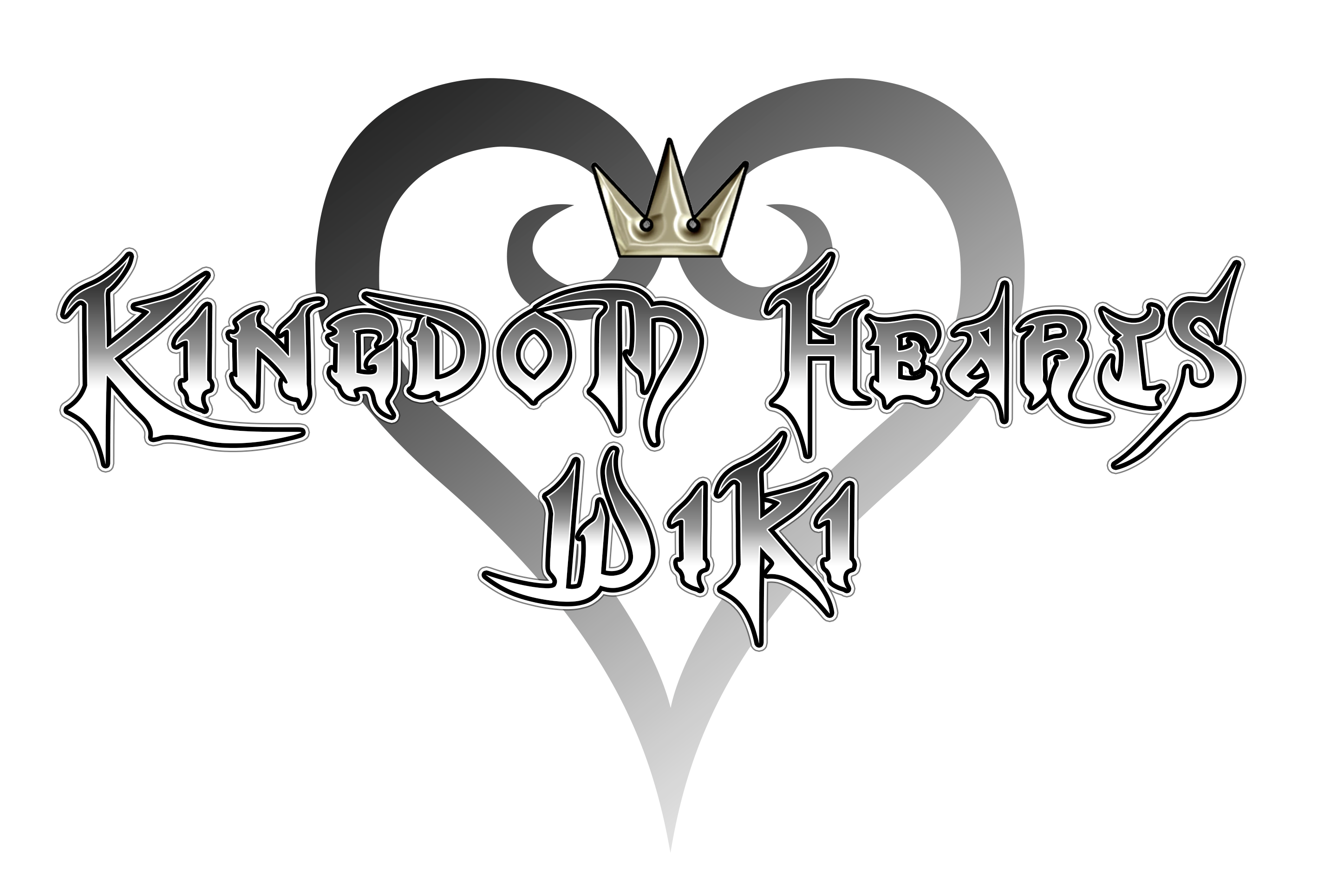 No higher resolution available.
There is no description yet. Add a description.
Appears on these pages

of
100 Acre Wood, also written as Hundred Acre Wood, is an optional world based on the fictional...

Aeleus, misspelled as "Eleus" in the North American version of Kingdom Hearts II, is one of the...

Agrabah is a world from the Kingdom Hearts series, based on Disney's 1992 film Aladdin, as well...
See full list >
File history
Click on a date/time to view the file as it appeared at that time.
Date/Time
Thumbnail
Dimensions
User
Comment
current
16:26, January 6, 2012
158 × 180

(49 KB)

Soxra (Talk | contribs)
Everyone, go beat up DE for being mean to me. <<
16:22, January 6, 2012
158 × 180

(50 KB)

Soxra (Talk | contribs)
22:56, July 11, 2011
158 × 172

(25 KB)

Soxra (Talk | contribs)
New logo to have the words at the top & bottom instead of covering half the logo.
19:37, June 20, 2011
158 × 172

(23 KB)

Soxra (Talk | contribs)
New logo for The Keyhole, approved by maggosh.
17:41, November 3, 2010
172 × 158

(54 KB)

Erry (Talk | contribs)
17:11, November 3, 2010
172 × 172

(63 KB)

Erry (Talk | contribs)
>_< Wrong file.
17:10, November 3, 2010
216 × 198

(75 KB)

Erry (Talk | contribs)
Testing for Monobook.
18:13, June 27, 2010
216 × 198

(87 KB)

Guardian Soul (Talk | contribs)
Reverting to get attention directed at the BBS theme thread. Only a few people have stated that they like this one better, and I believe we need to have a vote.
03:50, June 25, 2010
216 × 198

(75 KB)

Troisnyxetienne (Talk | contribs)
HQ logo. Uploaded with Staffers' and regulars' consensus.
01:48, June 21, 2010
216 × 198

(87 KB)

Guardian Soul (Talk | contribs)
Just take the original and cut a bit off the top of it, it'll look better.
01:40, June 21, 2010
185 × 170

(68 KB)

Troisnyxetienne (Talk | contribs)
Trying at 170px. It shouldn't be too large, but it shouldn't be too small either. Will revert if needed.
01:37, June 21, 2010
216 × 198

(87 KB)

Guardian Soul (Talk | contribs)
The actual image is going to need to be edited, not decreased.
01:33, June 21, 2010
171 × 157

(58 KB)

Troisnyxetienne (Talk | contribs)
Resized so it wouldn't be hidden behind searchbar. Will edit or revert if necessary.
01:25, June 21, 2010
216 × 198

(87 KB)

DoorToNothing (Talk | contribs)
BbS theme logo; if a different logo is desired, bring it up at Forum:BBS Theme.
20:57, October 8, 2009
216 × 155

(62 KB)

Guardian Soul (Talk | contribs)
20:45, October 8, 2009
216 × 155

(62 KB)

Guardian Soul (Talk | contribs)
20:43, October 8, 2009
216 × 155

(62 KB)

Guardian Soul (Talk | contribs)
19:56, October 8, 2009
185 × 153

(59 KB)

Guardian Soul (Talk | contribs)
19:54, October 8, 2009
185 × 153

(59 KB)

Guardian Soul (Talk | contribs)
19:12, September 4, 2009
185 × 153

(58 KB)

Guardian Soul (Talk | contribs)
15:05, September 4, 2009
216 × 155

(63 KB)

Guardian Soul (Talk | contribs)
14:39, September 4, 2009
216 × 159

(74 KB)

Guardian Soul (Talk | contribs)
14:35, September 4, 2009
216 × 155

(70 KB)

Guardian Soul (Talk | contribs)
03:38, September 4, 2009
216 × 187

(93 KB)

KrytenKoro (Talk | contribs)
Code Red.
03:37, September 4, 2009
216 × 187

(93 KB)

Guardian Soul (Talk | contribs)
Reverted to version as of 02:07, September 4, 2009
02:58, September 4, 2009
185 × 153

(46 KB)

Guardian Soul (Talk | contribs)
02:07, September 4, 2009
216 × 187

(93 KB)

Guardian Soul (Talk | contribs)
02:06, September 4, 2009
135 × 155

(30 KB)

Guardian Soul (Talk | contribs)
Reverted to version as of 00:35, September 4, 2009
00:35, September 4, 2009
216 × 154

(76 KB)

Guardian Soul (Talk | contribs)
00:35, September 4, 2009
135 × 155

(30 KB)

Guardian Soul (Talk | contribs)
Reverted to version as of 20:05, September 3, 2009
20:05, September 3, 2009
216 × 156

(77 KB)

Guardian Soul (Talk | contribs)
20:05, September 3, 2009
135 × 155

(30 KB)

Guardian Soul (Talk | contribs)
Reverted to version as of 19:29, December 30, 2007
20:01, September 3, 2009
216 × 156

(77 KB)

Guardian Soul (Talk | contribs)
19:29, December 30, 2007
135 × 155

(30 KB)

Bluerfn (Talk | contribs)
first unofficial move
16:38, September 27, 2006
135 × 150

(44 KB)

Nerd42 (Talk | contribs)
11:13, April 27, 2006
135 × 95

(12 KB)

Sannse (Talk | contribs)
Example logo, adapted from Image:Wiki.JPG, uploaded by User:Riku5464 - 05:08, 2 April 2006